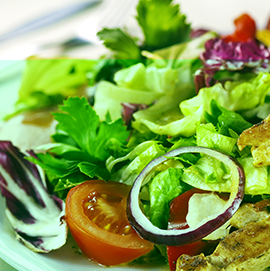 CRASH DIETS
Crash diets are short term plans to achieve instant weight-loss. However these are not an ideal or advisable way to lose weight as such diets are notoriously hard to sustain and once you are back to your original eating habits, the weight will quickly re-appear.

When it comes to food, it is not advisable to drastically restrict calories or cutting an entire food group from your diet. The best-recommended approach to weight loss is with healthier & balanced eating combined with the right mix of physical activity regularly.
Below are three simple steps to achieve your weight loss intent
Eat Right: Always include food from all food groups, follow the healthy plate model, watch portion size, eat clean and minimize processed foods.
Be Active: Include at least 30 – 45 minutes of physical activity over and above your daily routine. Aim to complete at least 7500 – 10k steps daily, use the stairs where possible, grab every opportunity to be active.
Be Consistent: This is the key to success, be consistent with your efforts both in eating and physical activity, make healthy living your lifestyle of choice that you want to do and not have to do.
Always work with a professional when you are trying to achieve weight loss as their experience and guidance will certainly make the process easier with a higher rate of success.
Till next time Eat Right and Be Healthy
NOTE: This article is a general guideline only, it is always important you seek expert guidance from a health professional to manage your individual requirement.
Tags:
be healthy
,
diet
,
eat right
,
fitness
,
Good Health
,
healthy eating
,
motivation